Congratulations to our 2021 Contest Winners!
Our three finalists were selected from 39 nominations representing communities all across Iowa. Suzanne, George and Marlene give so much to their communities and are an inspiration to their friends and neighbors. We've made $1,500 donations to each winner's charity in their honor.
Make sure to read their inspiring stories in the September 2021 issue of Living with Energy in Iowa magazine! 
Suzanne Askelsen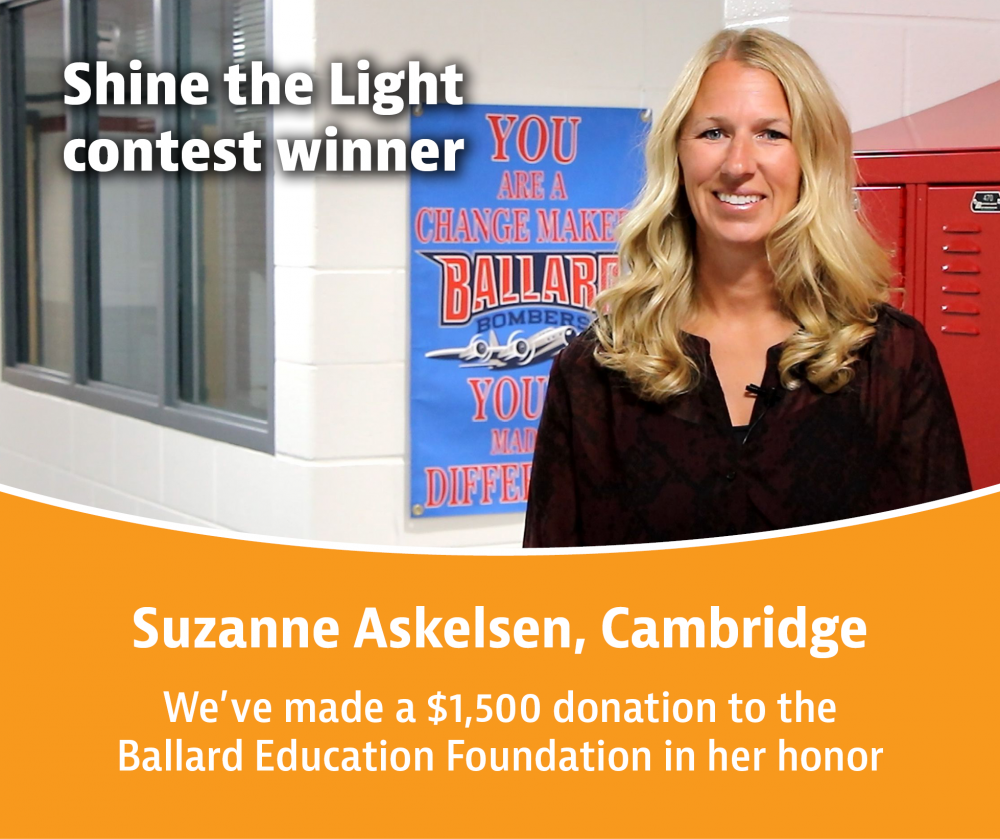 Suzanne Askelsen of Cambridge is a member of Consumers Energy and was nominated by Carol Gilbert, a Midland Power Cooperative member. Suzanne was recognized for her work with the Ballard Education Foundation. She was part of the new foundation's steering committee and served as the first president for four years, identifying event sponsors and taking the lead on fundraising.
A mother of six, she makes it a priority to serve in her community. Learn more about Suzanne and her work in this short video: https://youtu.be/--zQ_gyLRJA
George North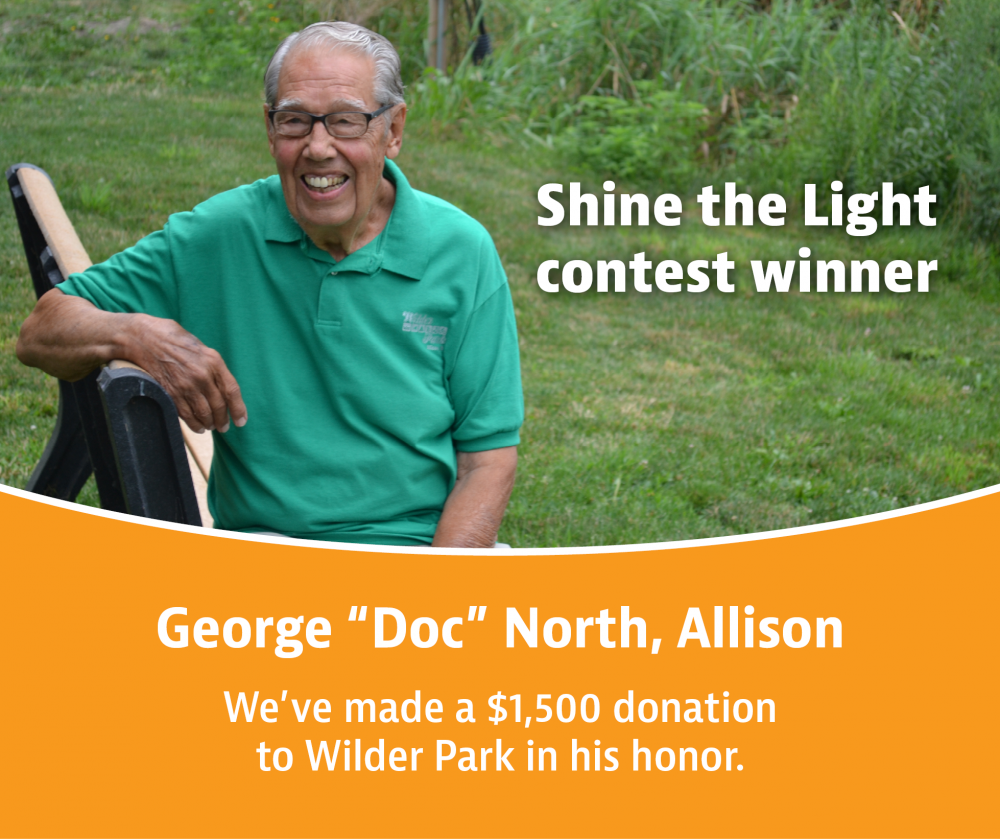 George North of Allison was nominated by Deb McWhirter, a Butler County Rural Electric Cooperative member, for his work with Wilder Park. Driven by his ethos to serve others, George is a retired dentist with a long record of community involvement, including several years as a scout leader.
He was instrumental in developing Wilder Park to provide affordable outdoor recreational services in Butler County. Learn more about George and his work in this short video: https://youtu.be/IPOO5moqBS4
Marlene Watlthart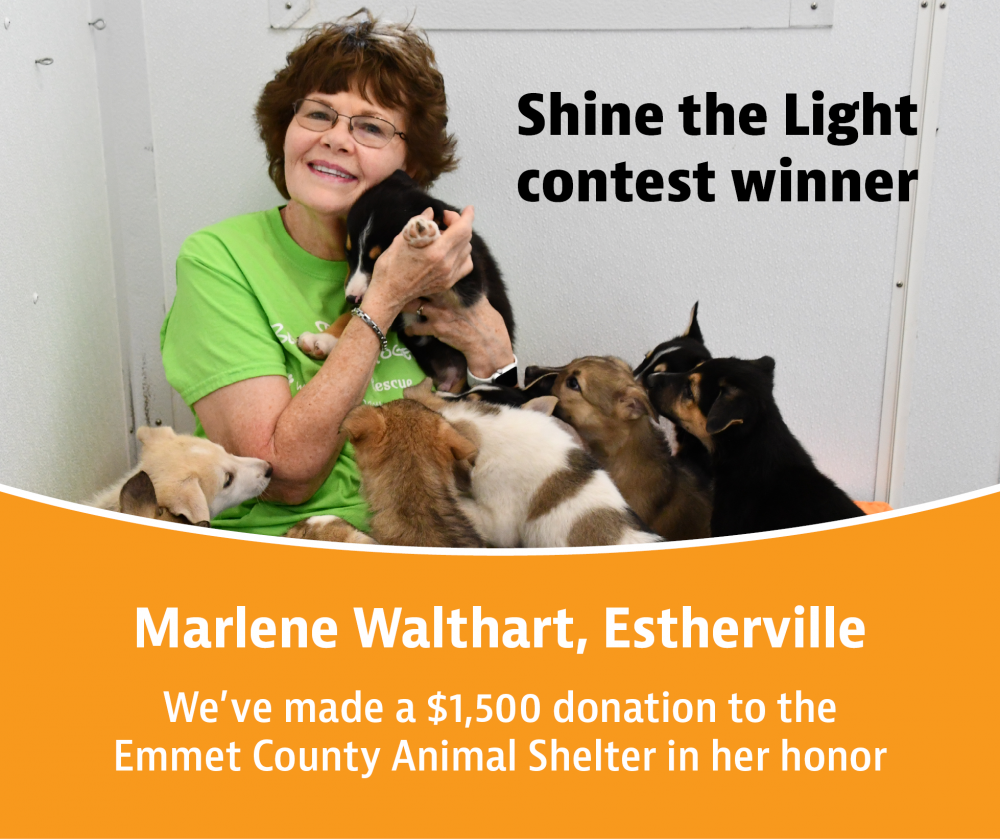 Marlene Walthart of Estherville was nominated by Dawn Eveleth, a member of Iowa Lakes Electric Cooperative, for her work with the Emmet County Animal Shelter. Motivated by their love for animals, Marlene and her husband Larry have volunteered at the animal shelter for years and continue to serve the facility in various ways.
Marlene and Larry also set up a can redemption center next door to raise money for the shelter. Learn more about Marlene and her work in this short video: https://youtu.be/A4Sl-v4DrMY